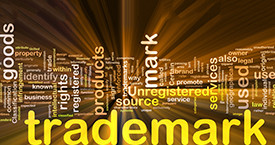 Opposition Proceeding: When to Oppose the Registration of a Trademark
If you are a trademark owner who monitors your trademark portfolio, you are likely paying attention to applications filed with the United States Patent and Trademark Office (USPTO). You want to ensure that no applicant attempts to register a trademark you believe to be confusingly similar to your own trademark. Perhaps a competitor is looking to register a merely descriptive or generic term that you believe should be available for general public use.
What should you do if a trademark application catches your attention?
To oppose the registration of a trademark, you can file a notice of opposition with the USPTO. The Trademark Trial and Appeal Board (TTAB) institutes and handles the opposition proceeding.
You should consider:
Would a cease-and-desist letter be a viable first step before filing a notice of opposition with TTAB? This option can initiate dialogue that could result in an amicable resolution before incurring the cost of a legal proceeding. It can also be ignored.
On what grounds could you oppose registration of the trademark in question? You can think of your businessperson reasons, explanations, and evidence, and an attorney can help you frame your thoughts legally.
Once the opposition is filed, what potential settlement strategies do you have? It is helpful to know what your path is and your options might be to settle the opposition proceeding rather than seeing it through to its conclusion. It is likely to ultimately cost you less to settle.
Grounds on which you can file an opposition, and which an attorney can help you formulate, include:
Likelihood of Confusion
Merely Descriptive
Genericness
Fraud
False Suggestion of Connection
If you prevail in the opposition proceeding, the USPTO will not register the trademark. Winning an opposition proceeding, however, does not prevent the trademark applicant from continuing to use the trademark. The trademark applicant can continue to use the mark without federal registration protection. You may need to win a trademark litigation lawsuit in order to prevent future use of the trademark you opposed.
The opposition proceeding can be a useful tool in your trademark portfolio strategy, but you should make sure it is the right strategy for your specific situation.
Trademark: What you need. What we know.™ 
Share