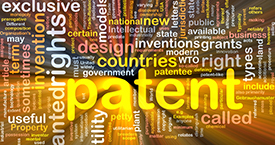 Protecting Potential Patent Rights
Startups are typically heady with patent potential, whether real or imagined. It is important to keep in mind some best practices for protecting potential patent rights.
1. Audit your Intellectual Property. Develop of system to organize a keep track of your potentially patentable inventions.  Schedule "harvest" sessions with a patent attorney to identify potential patentable inventions. These sessions are a relatively inexpensive way to develop a patent strategy that makes sense for your startup.
2. Be careful with public and ...
Continue Reading →
Share