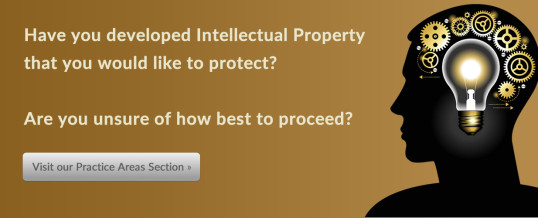 In Intellectual Property News… August 2016
The  world of intellectual property can be alternately straightforward or complex, entertaining or laborious. 
Here is a round up of a little bit of all of the above for this month of August 2016. Enjoy!  Have questions?  Reach out: barbara@thinkalexanderlegal.com or 404-900-6881.
Grocery store chain Whole Foods Market (@WholeFoods) received an initial refusal for "World's Healthiest Grocery Store" — a trademark filed as an intent-to-use application.  The intent-to-use filing basis means Whole Foods not started to use it yet, but they have a bona fide intention to do so within the next 3-4 years. The trademark examining attorney rejected the application on the basis that the applied-for mark is "merely descriptive" of the services Whole Foods provides; it "merely describes a feature or characteristic of applicant's services." (See http://tsdr.uspto.gov/documentviewer?caseId=sn87081682&docId=OOA20160716084446#docIndex=0&page=1; http://www.jdsupra.com/legalnews/smack-talk-whole-foods-quest-to-be-93016/)
Crazy Horse isn't just the memorial that might never be finished out in South Dakota (https://crazyhorsememorial.org/). The "Crazy Horse" name has been at the center of a lawsuit involving the assignment of a valid co-existence agreement, amid and among businessmen who own and operate strip clubs in Las Vegas. (See http://www.natlawreview.com/article/crazy-horse-trademark-still-going-crazy-las-vegas)
 The Patent Trial and Appeal Board (PTAB) got a bit of a wrist slap from the United States Court of Appeals for the Federal Circuit on a case in which the central issue was "whether the [patent] claims are restricted to file-level restoration or are broad enough also to cover block-level restoration."  
PTAB denied the plaintiff's motion to amend … for, well, no good reason apparently. "We set aside the Board's action if it is "arbitrary, capricious, an abuse of discretion, or otherwise not in accordance with law…. We do not see how the Board could reasonably demand more from Veritas in this case." The Federal Circuit remanded the case to require the PTAB to address the patentability of proposed substitute claims.(See http://www.cafc.uscourts.gov/sites/default/files/opinions-orders/15-1894.Opinion.8-26-2016.1.PDF)
Ponder this: Your patent might issue, but that doesn't mean it can't be challenged by a third party, post grant.
NAVEL. What does this word call to mind? Our belly buttons? Our "mid-section"? According to @igornaming, NAVEL works with " ideas of mother-child connection, core strengthening and Buddhism" for a coming-soon, post-natal clothing line.  "And it had to be a single-word name available to trademark – no small feat in the crowded clothing category." (See https://igorinternational.com/blog/2016/08/25/navel-yoga-wear-our-latest-naming-work/) As of today, it appears that Navel LLC does not have a trademark application on file, so it remains to be seen whether the name will be "available" to trademark in the future. Back in the late 1990s, there was in fact a trademark application for the mark NAVEL in the clothing category. It went abandoned due to failure to file a statement of use.
Share