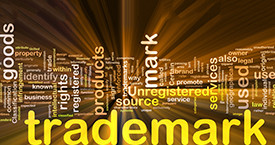 Opposition Proceeding: You Have Received a Notice of Opposition
If you receive a postcard that looks like this:
the Trademark Trial and Appeal Board (TTAB) is letting you know that someone is opposing the registration of your trademark.  A Notice of Opposition has been filed against your trademark application. You now have an obligation to review the Notice of Opposition and file an Answer. If you prepared and filed your own trademark application, you might now want to consider retaining an attorney to assist you.  If you do not file an Answer, TTAB will enter a default judgment against you and your application will be abandoned.
An opposer might be claiming that it was using its mark before you began using your mark; it has prior rights in its trademark. The most popular ground for opposition is that your use of your trademark is likely to cause confusion with the opposer's mark; it should be refused registration.  Other grounds on which a Notice of Opposition could be based include: dilution, descriptiveness and genericness; fraud.
The Notice of Opposition does not mean you have lost the right to use your trademark.  It means you must defend your right to register your trademark. You have 40 days from when the Notice of Opposition was filed to prepare and file your Answer.  You are required to admit or deny every allegation in the Notice of Opposition. You may raise Affirmative Defenses (one reason it is handy to retain the assistance of an attorney to prepare and file your Answer).
Tip: The opposer is required to serve you with a copy of the Notice of Opposition. If you have not received your copy by the time you get the postcard above, you can go to TTABvue and look up your proceeding with the number provided on the postcard.
Share