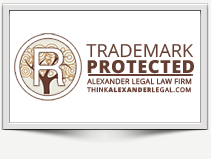 Trademark Squatting: Could it happen to you?
As a business owner, you took the time, spent the money, and achieved success!  The United States Patent and Trademark Office (USPTO) registered your trademark. Your trademark is protected in the United States!  And only in the United States.  Meanwhile, an unscrupulous, enterprising trademark squatter notices that your trademark is registered in the United States, but it is not registered anywhere else. This trademark squatter files an application to register your mark in his country.  So, what could this mean to your business?
The trademark squatter will assign his registration to you … for a price.  Do you have $50K to buy a trademark registration from a trademark squatter who never had any intention of using your mark? An extra $600K — the amount a Russian trademark squatter demanded of Starbucks?  You won't cave to extortion on principle, but can you afford the cost of the legal proceedings to cancel the registration that the trademark squatter acquired in bad faith?
If any part of your business takes place, produces, markets, or sells outside the United States:
Consider: Can you afford to apply to register your trademark in all jurisdictions in which your goods/products are manufactured, marketed, and sold?
If the goods/products you are selling are manufactured in the trademark squatter's country, where he has now successfully registered your mark, your goods/products may be stuck there.  Local customs has seized your goods/products, and they may be destroyed.
Have you identified countries other than the United States in which you plan to use your trademark in the future?  Planning your trademark strategy now could help to avoid more costly legal proceedings to regain the rights to your trademark outside the United States.
While filing trademark applications in foreign countries can be challenging, a trademark attorney can help you decide where to file and whether an international application under the Madrid system makes sense for your business and your future business strategy.
Share