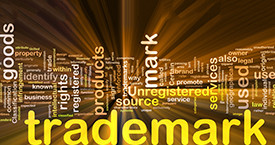 Have you ever had a Popsicle?  Are you *sure*?  The word "Popsicle" is a registered trademark of Conopco, Inc. (doing business as Unilever Bestfoods North America). So, unless you are eating a Unilever popsicle, it is just a "pop" or an "ice pop"; we know, explain that to your seven-year-old, who asks you for a popsicle.
"Genericide" occurs when a trademark becomes so popular and its use so pervasive with reference to certain goods that the general public understands it to be what the good is. It's a popsicle. It's an escalator. It's a thermos. It's Kleenex. No, it's Kleenex® tissue. Registered trademark owners have an ongoing responsibility to police and protect their marks.  Well-known trademarks, such as the examples provided above, are at greater risk of being found generic. Monitoring trademark applications filed with the United States Patent and Trademark Office (USPTO) and when necessary opposing the registration of an application is one such way to police and protect a registered trademark.
On February 5, 2015, Conopco, Inc., through its lawyers at Duane Morris LLP, filed a Notice of Opposition with the Trademark Trial and Appeal Board, opposing the intent-to-use application of Florida-based Bow Wow Foods, LLC to register the trademark "Dogsicles" for "Frozen dog treats." Conopco, in fact, owns the registered trademark "Sicle" for "Ice creams, frozen confections" as well.  Their grounds for opposition are "Priority and Likelihood of Confusion" (Trademark Act section 2(d)) and Dilution (Trademark Act section 43(c)). They maintain their use has been extensive and continuous, and they have invested and expended significant time and money building the good will and consumer recognition associated with the "SICLE" Family of Marks. If the USPTO were to register the mark "Dogsicles," Conopco maintains that the consuming public (i.e. the owners purchasing the frozen dog treats) is likely to believe these "dogsicles" will be associated or affiliated with them, diluting the quality and tarnishing the image of their famous SICLE Family of Marks.
What do you think should happen? Should Conopco prevail in its opposition, or should seeming underdog Bow Wow Foods, LLC be given a bone? a "pupsicle"? Bow Wow Foods has until March 17, 2015 to file an Answer.
Share