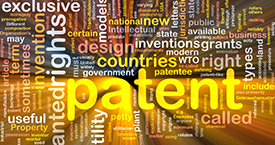 What you need. What we know.™ – Patents: Indefiniteness
The United States Supreme Court ruled earlier this summer that "insolubly ambiguous" is not the correct standard when evaluating patent claims for indefiniteness.  "Insolubly ambiguous" is certainly a bit of a mouthful – "insolubly ambiguous" – and requires a bit of thought. Now, however, the new standard for determining whether patent claims are indefinite and, therefore, ineligible to receive patent protection, is "reasonable certainty."
Does the patent claim "inform, with reasonable certainty, those skilled in the art about the scope of the invention"?
The Supreme Court decided that it could not "leave courts and the patent bar at sea without a reliable compass"; "reasonable certainty" is now the reliable compass. The impacts of this new standard will be seen in years to come, but there remain a number of claim drafting strategies that your patent attorney can undertake in order to protect your patent application from an indefiniteness rejection or finding.
Alexander Legal LLC will be keeping an eye on the remand of Nautilus, Inc. v. Biosig Instruments, Inc. to the United States Court of Appeals for the Federal Circuit, (CAFC) in which the United States Supreme Court has ordered the Federal Circuit to apply the new "reasonable certainty" standard to this case.
What you need. What we know.™ – Patents: Indefiniteness
*UPDATE*: The CAFC heard oral arguments in the remand in late October 2014. The new "reasonable certainty" standard was criticized by judges and lawyers in the case.
Share