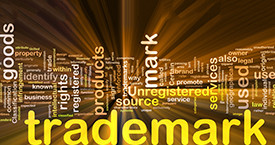 Does your business have a tagline? need a new tagline? Just how creative are you?
Taglines are powerful branding tools worth protecting. The good ones, that is. Whatever stage your business — start-up, growing, leading — a good tagline helps prospective customers/clients remember your brand.  Make sure your tagline is creative, or in official trademark-ese: "inherently distinctive."
A tagline that is creative or "inherently distinctive" is eligible for registration with the United States Patent and Trademark Office (USPTO).  Famous examples of creative or "inherently distinctive" taglines (you know you know them), include:
"The Breakfast of Champions" — Wheaties
"When You Care Enough to Send the Very Best" — Hallmark
"It's Everywhere You Want to Be" — VISA
Sometimes a great tagline over time generates new taglines.  "I'm Lovin' It" — a famous McDonald's tagline has been a registered trademark since 2005. On October 28, 2014, McDonald's filed an intent-to-use trademark application for the tagline "Lovin' is Greater than Hatin'" for restaurant services.
Is your tagline worth protecting?
Share