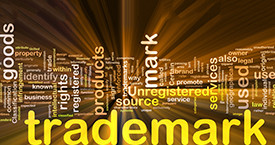 Trademark: From Application to (Opposition) to Registration
We previously published posts on trademark selection and preparing and filing trademark applications. When looking to adopt a trademark, it is best for the mark to be fanciful, arbitrary, or at the very least suggestive, with reference to your goods and/or services. When undertaking the trademark selection process, do your research and avoid selecting marks that could be considered similar to another mark already in use, in your same industries in particular. These steps can decrease the risk of encountering trademark opposition.
What happens once an application is filed? The United States Patent and Trademark Office (USPTO) takes approximately three to four months to initialize the new application. The trademark examining attorney reviews the trademark application to determine if there are any problems in the application. Examples of problems with an application include unacceptable specimens and likelihood of confusion refusals, among others.
If the trademark examining attorney finds any problems, the attorney will issue an Office Action (requiring a response from the applicant). Once an applicant has responded satisfactorily to all Office Actions, the trademark examining attorney approves the application for publication.
Once published, the trademark application is open for opposition. The 30-day opposition period provides qualified third parties with the opportunity to oppose registration of the trademark in a legal proceeding before the Trademark Trial and Appeal Board (TTAB). This pre-registration opposition proceeding is often a starting point for settlement negotiations between the parties. If settlement negotiations are unsuccessful, TTAB will either find in favor of the applicant and the trademark will be registered or in favor of the opposer and the trademark will not register.
Careful trademark selection is one way to lower the risk of your application being opposed.  If your trademark application receives an opposition, you will want to consult a trademark attorney for legal advice on how to proceed.
Trademark: What you need. What we know.™
Share